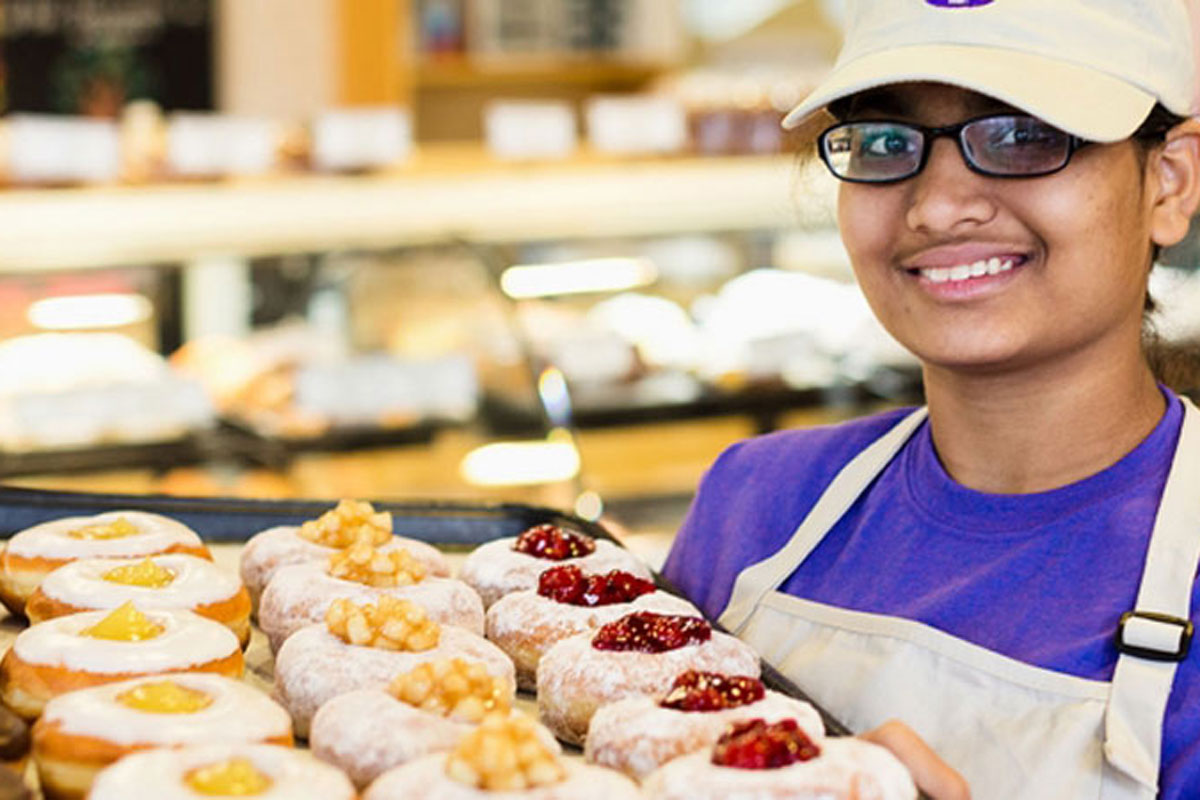 I'm pleased to announce that the Retail Alliance has named Sugar Plum its Restaurant of the Year. The award was presented at a special ceremony May 19, held at the American Theatre in Phoebus. "Sugar Plum runs a really good shop," says Retail Alliance CEO Ray Mattes. "The selection is broad, the customer service is exceptional, and they have a good brand and a good model." After its initial nomination, Sugar Plum was visited by "mystery shopper" judges who rated the bakery in areas such as merchandising, customer service, clean bathrooms, accessibility, food quality and community involvement. Around 30 restaurants were considered for the honor.
I'd like to emphasize how proud I am of Trish and the bakery staff for this achievement — not only fulfilling our wonderful mission in so many ways but providing also a top-shelf bakery, products and retail experience. That's a lot of balls to juggle, and they make it happen seamlessly.
Another great golf classic
I'd also like to thank those special folks who participated in our 14th Annual Sugar Plum Bakery Golf Classic on April 26. As our only annual fundraiser, this event is instrumental in helping fund our endowment. We're grateful to Trish, Diane and the bakery staff; the volunteers; board member Dean Hurst and the staff at Bayville Golf Club; chairman Chuck Ferrer; and the Golf Committee.
Thad Nowak
President, Sugar Plum Board of Directors