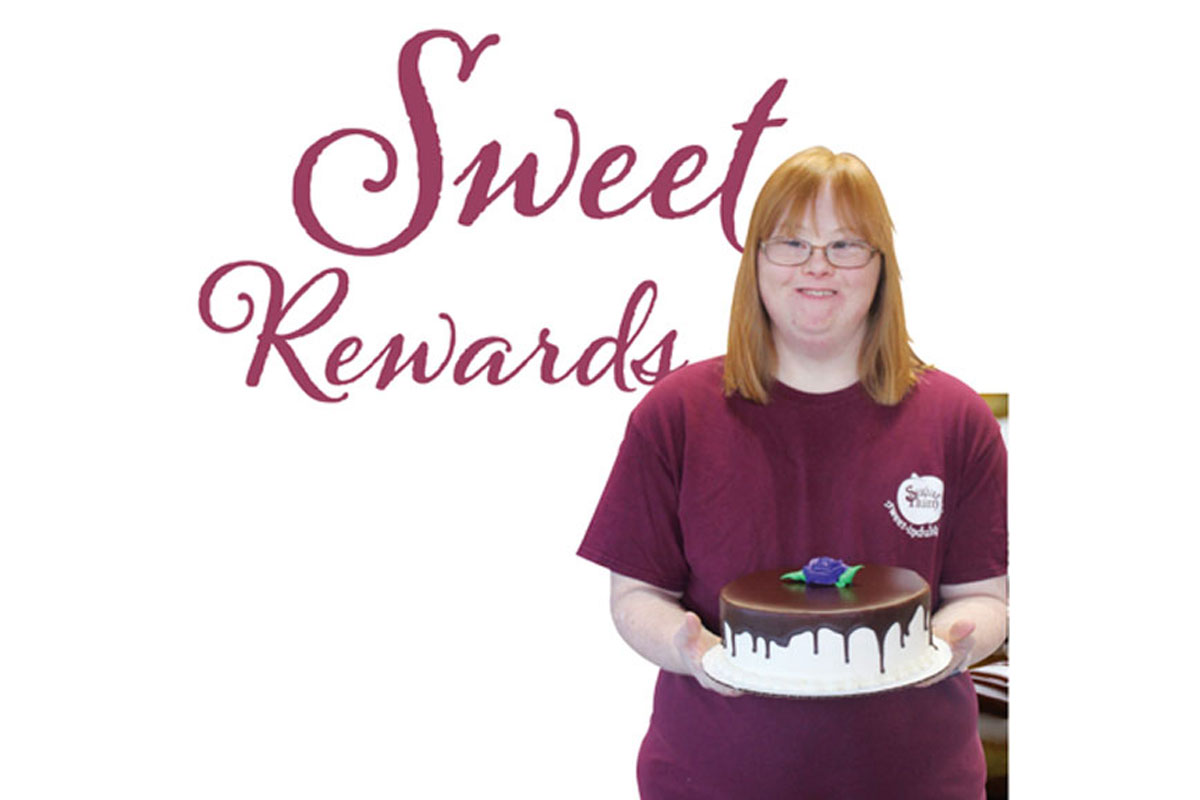 Below is copy from an article that was published in Coastal Virginia Magazine's February 2020 issue. It was written by Grace Silipigni.
Naomi waits patiently for the paratransit bus to arrive at her Virginia Beach home. She boards just before noon, mingles with fellow riders and offloads at Sugar Plum Bakery on Laskin Road. She then bounds through the automatic double doors braced with her infectious smile and usual eagerness to begin housekeeping duties. This is Naomi's daily work routine and has been since she graduated from Princess Anne High School nearly 11 years ago.
The Sugar Plum Story
Sugar Plum Bakery has served Virginia Beach's disabled community for more than 30 years. It was established as a nonprofit organization in 1985 after receiving a substantial grant award from the U.S. Department of Health and Human Services, Administration on Developmental Disabilities. Since then, the corporation has hired myriad employees like Naomi who not only serve as the spirit and backbone of the bakery team but help advance the bakery's cause.
Hanging prominently above the shop's coffee bar is a plaque that reads: The mission of Sugar Plum Bakery is to serve the needs of persons with disabilities through employment, education and training. Sugar Plum Bakery will promote the integration of persons with developmental disabilities into society by helping them become independent and evolve into working contributing members of our communities.
"We are an integrated worksite with individuals with half recognizable disabilities and half unrecognizable disabilities," adds Operations Manager Leah Bedell.
With the help of the "guys," Bedell's moniker for her disabled employees, Sugar Plum has asserted itself as one of the Southside's foremost bakeries specializing in to go treats and celebration cakes. The sweet shop's lobby and dining room are anchored by a specialty coffee bar vending lattes, smoothies, juices and savory bites. Along the left wall stands the bakery's main draw—two lengthy display cases flaunting a host of sweet treats from Sugar Plum's famous Mozart cakes, pastries and cookies to unique holiday treats and Texas-size donuts.
Jack of All Trades
Apart from lifting weights with her mom, attending social events and competing and medaling in the Special Olympics, Naomi spends four afternoons a week at the bakery. She begins work at noon, ensuring bathrooms are squared away and all bakery surfaces are clean and tidy. In between, she breaks for lunch, which for
Naomi is an extremely special time of the day. "She eats lunch with someone different every day," says Bedell. "She lets us know who she'll be eating with when she comes in."
These lunch dates typically take place in the breakroom on the bakery's second floor, now accessible by elevator by virtue of a facility overhaul in 2003. Also upstairs are offices for Sugar Plum administrators and workspaces for the morning and afternoon assembly crews. Under the guidance of a job coach, a handful of employees construct white bakery boxes and adorn them with Sugar Plum's royal purple stickers.
The crew's other responsibilities include organizing deliveries, maintaining the supply closet, washing and folding laundry and
assisting bakers with kitchen duties. "The guys help scoop cookies, sift sugar, grease pans, dip treats in chocolate and de-pan cakes," explains Bedell. "They have their hand in 90% of what goes out [to customers]."
When the food prep concludes, Naomi arrives with a soapy bucket and mop in tow, cleaning with diligence and a practiced rhythm. She is, however, quick to pause her duties to greet kitchen visitors or catch them up on the latest family drama or most recent developments in her favorite television series, NCIS. She flaunts the step count that appears on her colorful Fitbit, too, impressing the Sugar Plum crew with her commitment to exercise.
"I lost 72 pounds," shares Naomi. She explains that going to the gym and eating healthy snacks like yogurt and cheese sticks have helped her shed several pounds over the last year. Tough for almost anyone in the baking industry, Naomi has taken it upon herself to limit her free daily treats to Fridays only when she indulges in her favorite Cream Cheese Brownie.
Once the kitchen is clean, Naomi moves to the cake decorating room, refusing to leave until every stray sprinkle and strip of fondant has been cleared from the tile floor. She then takes one final sweep through the front of the house and spends the final hour of her shift working retail. She stands proudly behind the display cases where she offers customers her favorite treat selections and packs theirs neatly in the pre- folded white boxes.
"I might wear the official title of Operations Manager," says Bedell, "but Naomi is definitely in charge."